60 seconds with...Ashely Conway
09 May 2017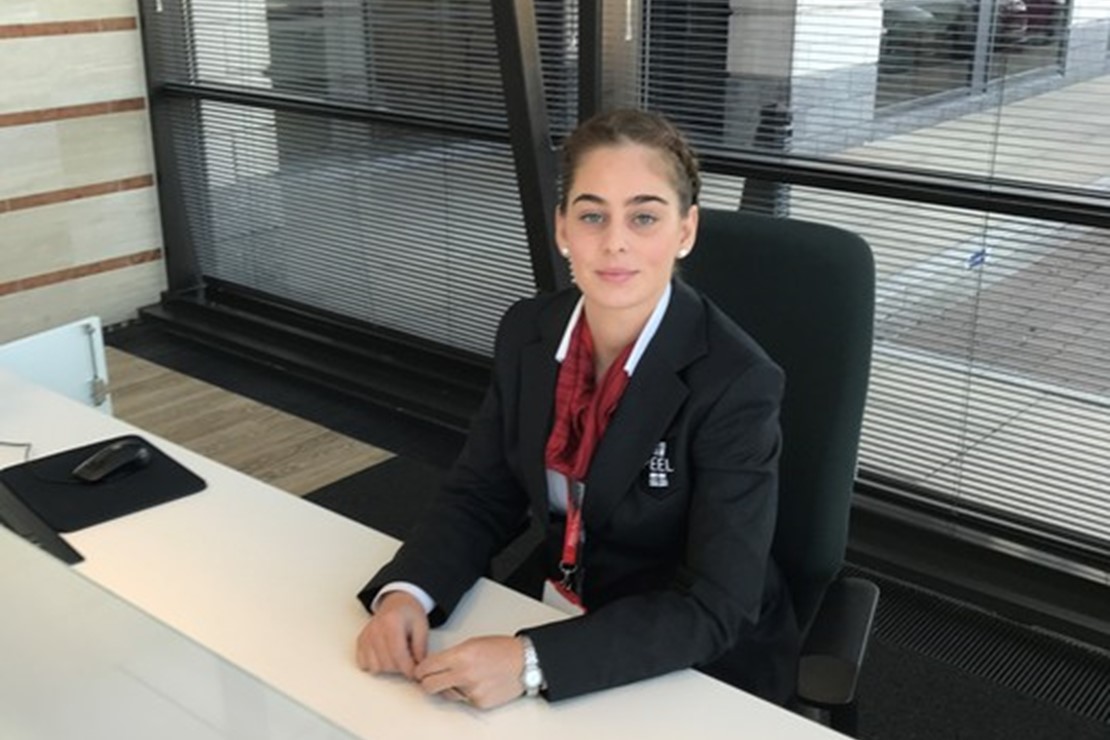 1. The first thing I do when I get to work is…
I sign in as soon as I arrive at No 8, Princes Parade so everyone knows I'm here. Then I have to do the rounds making sure the lights are on ready for our tenants, check that doors are open, speaking to the cleaners to make sure they have everything they need.
2. My desk space can be described as…
My desk is white so it has to be extra clean! Otherwise you can notice every little mark. It's brand new too so I don't want to ruin it.
3. I am most productive in the…
The busiest part of my day is the morning so I have to be ready for anything as soon as I come into the office.
4. When I'm not at my desk, I'm normally found…
I can be anywhere really, outside in the car park, taking parcels to one of the offices, escorting visitors around the site or going to one of the floors to sort a problem out. It really depends on the day and what's happening.
5. After a busy day, I relax by…
I try to go to the gym three or four times a week. I do 12 hours shifts three days a week though so I go straight home on those days!
6. The best thing about working in Liverpool is…
The views from the office at Liverpool Waters are great. I really enjoy watching the cruise ships come in and meeting the different people who visit. There's so much going on all the time.
7. If I weren't doing this job, I would be…
Cabin crew. I like to travel so I was always drawn to the idea of working on the planes and flying off all over the world.