Everton Stadium plans receive government approval
26 Mar 2021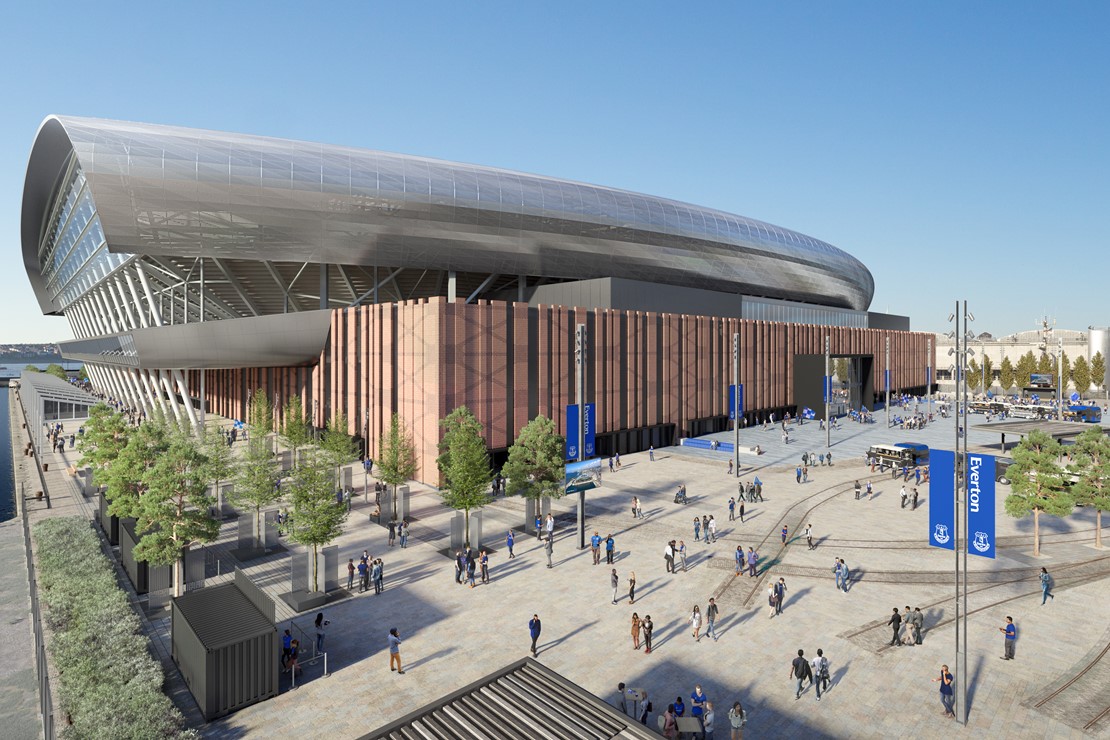 Following today's decision by The Secretary of State to approve the plans for Everton FC's new stadium at Bramley Moore Dock, Darran Lawless, Director of Development for Peel L&P's Liverpool Waters, commented:
"We are delighted with the Secretary of State's decision to approve Everton Football Club's planning application for their new stadium to be housed at Bramley-Moore Dock, here at our Liverpool Waters site.
"This is a unique opportunity for Liverpool and in particular the northern parts of this great city that are in need of continuing regeneration.
"Everton's plans include impressive new public realm features such as a new stepped terrace, and opening up the historic waterfront which currently is not accessible to members of the public.
"The plans outlined go hand in hand with our own efforts to make the entirety of Liverpool's waterfront a place for thriving businesses and diverse communities alike by creating thousands of new jobs, new homes and a destination for world class leisure and tourism."