Heritage trail and world-class sport set to continue at Collingwood Dock
12 Nov 2021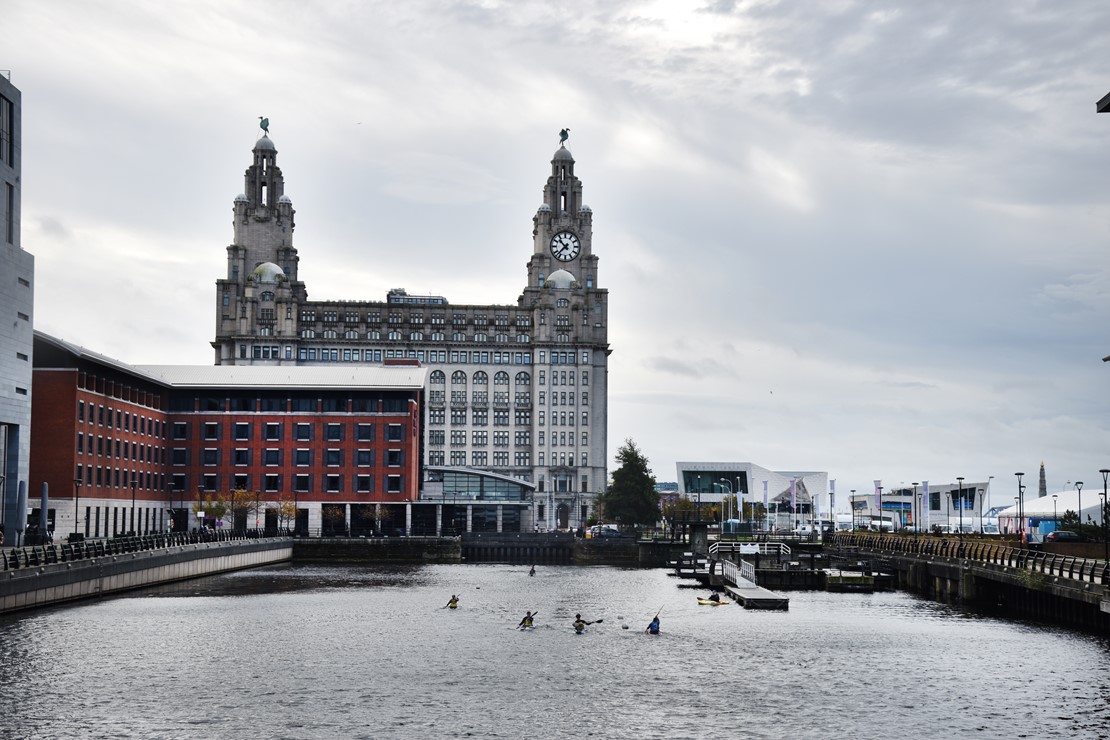 Regeneration Business Peel L&P have confirmed two-year extensions to agreements with The Docklands Trail and Friends of Allonby Canoe Club, both based at Collingwood Docks.
Peel L&P donated space at their Liverpool Waters site to support the two organisations some years ago, and following successful periods for both, the Liverpool Waters team were keen to continue the relationships.
Liza Marco, Assets Manager at Peel L&P, said: "As part of our wider sustainability work, Peel L&P is committed to supporting local organisations that provide benefits to our communities.
"The Docklands Trail team work tirelessly to engage with local people and tourists alike to share the rich history associated with the docks – as well as the latest developments at the neighbouring Bramley-Moore Dock. Next door to the trail you can see the 'Friends of Allonby Canoe Club' – who are probably Liverpool's best kept sporting secret delivering everything from junior and beginner sessions, to internationally competitive canoe polo teams!"
Friends of Allonby Canoe Club Liverpool has been running since 1981 and is currently celebrating its 40th Year, the club has been based at Collingwood Docks, part of Peel L&P's Liverpool Waters since 2012.
While lots of people benefit from canoeing and paddle sports for fun, with 'general paddling', beginners sessions, club nights and junior sessions put on weekly throughout the year, the club does have a more serious and competitive side with around half the members playing Canoe Polo.
Canoe Polo is a five a side team game played in kayaks' and is played competitively around the world. Friends of Allonby Canoe Club Liverpool have teams competing nationally and internationally at all abilities - from beginner to elite levels.
When not restricted by COVID, the club has teams competing within British Canoeing's national leagues and also competing across Europe and around the globe, club players have competed in countries including Australia, Canada and China and recently in the European championships in Catania in Italy.
In May next year, the world of competitive Canoe Polo will be coming to Liverpool, with the 2022 International Water Canoe Polo Championships being held in Princes Dock, part of Peel L&P's Liverpool Waters.
With a growing membership, particularly among the junior ranks, the future of Friends of Allonby Canoe Club Liverpool, and competitive canoeing on Merseyside, looks stronger than ever.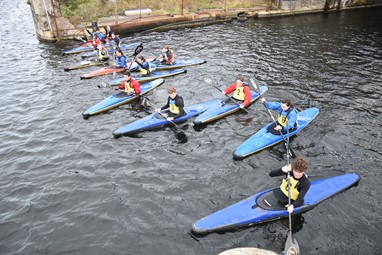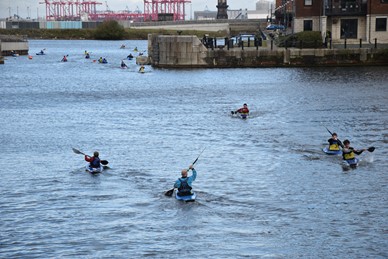 For more information visit www.friendsofallonby.org.uk or see @foaliverpool on Instagram.
Opened in the summer of 2019, The Docklands Trail Visitor Centre brings nearly 200 years of dockland history to life, sharing information and stories about the many transformations the north Liverpool and Bootle docks have seen over the years.
The Dockland Trail was founded by a group of retired ex-pupils from Bootle Grammar School with a shared desire to give something back to the local community. With the tourism economy now growing again post-COVID, the group are looking forward to a busy few years with growing numbers visiting the attraction.
The charity has also received a boost from Everton FC. With the new £500m stadium under construction at the adjacent Bramley-Moore Dock, the club has fitted out one section of The Dockland Trail with information about the history and future of the site.
For more information visit www.docklandstrail.co.uk.