Home for the Construction Hub at Liverpool Waters secure to 2025
28 Mar 2022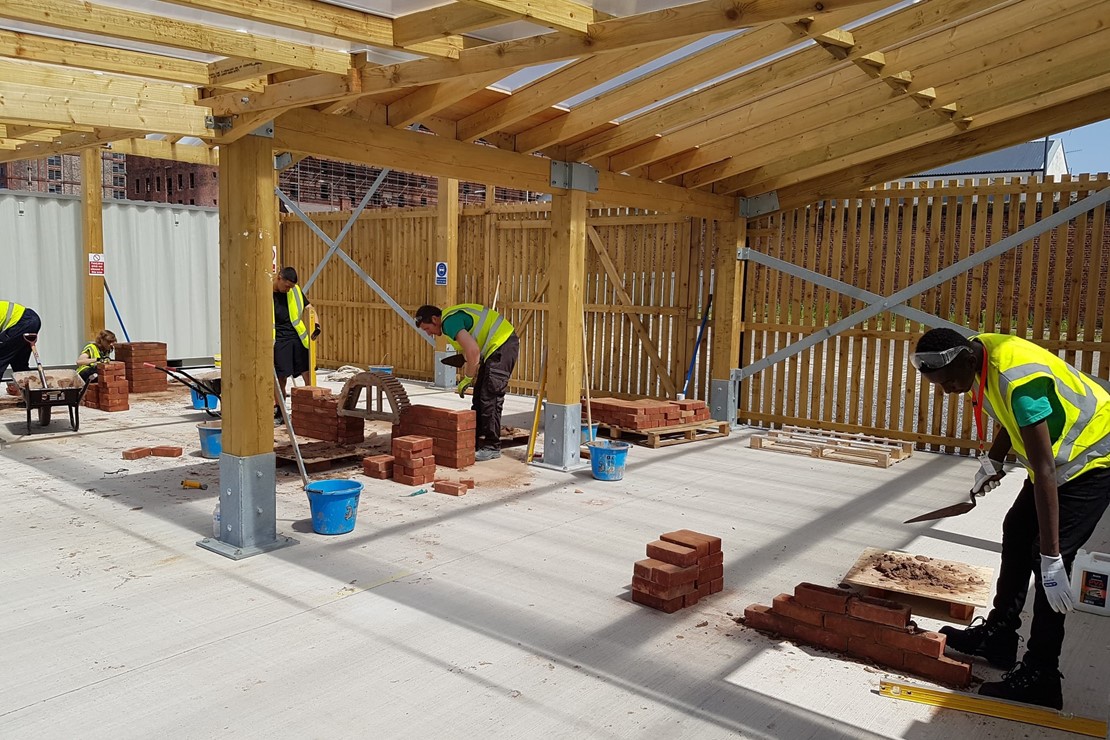 We are delighted to announce that the Construction Hub has now received planning permission from Liverpool City Council until 2025, securing the current venue at Peel L&P's Liverpool Waters that provides a place for young people to access training and skills in construction.
The City of Liverpool College re-opened its on-site 'Construction Hub' as part of its mission to bridge the gap between training and employment in the construction industry and give employers access to the talent they need.
With £570m of live construction projects on-site at Liverpool Waters currently, the Hub is set against a backdrop of real-time development.
With the Everton Stadium at Bramley-Moore Dock and the Isle of Man Ferry Terminal at Central Docks both moving at pace, it is important to Peel L&P that social value is delivered and opportunities to upskill and create the next generation of workforce in construction are maximised in the long term.
Speaking at the re-opening of the Hub last month, Chris Capes, Director of Development at Peel L&P's Liverpool Waters, commented:
"Our vision for Liverpool Waters and the regeneration of the city's waterfront includes creating a lasting economic legacy and maximising opportunities for local people. Along with The City of Liverpool College, we share the objective of training and developing the workforce of the future and ensuring young people from across the region benefit from the regeneration of Liverpool Waters.
"The range of qualifications and experiences the Construction Hub offers gives the students a real head-start in entering the construction sector, and we are proud to be playing our part in making it happen."