Liverpool brewery opens new Tap Room at Liverpool Waters
29 Apr 2022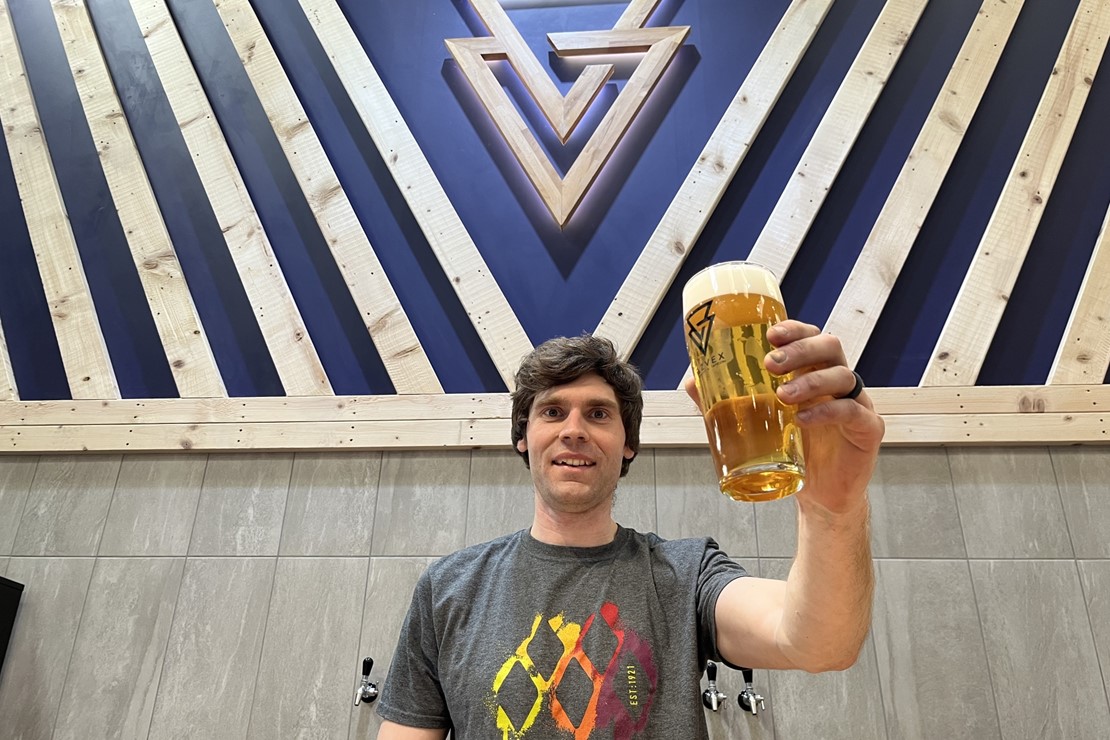 A range of seasonal ales crafted by Liverpool brewer, Azvex Brewing, will be on sale from today (Friday 29 April) when their Tap Room is opened to the public for the very first time. 
The brewery, based at King Edward Triangle at Peel L&P's Liverpool Waters, will welcome customers this forthcoming bank holiday weekend. 
With seating for 60 people, including outside seating, Azvex Brewery and Tap Room will sell a range of seasonal beers brewed onsite, as well as cider, wine, gin and soft drinks. Liverpool food retailer, Desert Island Dumplings, will join Azvex to celebrate the launch by selling a range of snacks, including their popular vegan dumplings. 
Azvex Brewery's Tap Room will be open from 5pm to 10pm on Friday 29th April and 12pm until 10pm on Saturday 30th April and Sunday 1st May. 
Adam Henderson, owner and founder of Azvex Brewing which opened to the trade last October, has completely renovated the 6,700 sq ft unit at King Edward Industrial Estate to include a large brewhouse and Tap Room with onsite parking. 
Adam said: "Liverpool is a brilliant city with fantastic culture and nightlife and it also has a growing beer scene with loads of potential. With all the incredible regeneration taking place here, particularly around Liverpool Waters, it is the perfect location for us." 
Adam is an experienced brewer. His previous venture, Neon Raptor, became one of the top breweries in the UK before he sold his shares and moved on. Adam has now ploughed all the experience he has gained over the last five years into his new venture in Liverpool. 
He continued: "Azvex has been up and running since the autumn, selling to local bars and restaurants across the city, but this is a really exciting step for us as we are now ready to open our very own Tap Room to the general public." 
Liza Marco, Asset Manager at Peel L&P's Liverpool Waters, added: "Azvex Brewing is a fantastic addition to Liverpool Waters, extending the nightlife of the city centre out to our iconic waterfront and adding to the wide range of leisure and hospitality businesses now operating from the nearby Princes Dock area, including scuba diving, open water swimming, hatchet throwing as well as a variety of restaurants, bars and hotels." 
To find out more about Azvex Brewery at Liverpool Waters, visit www.azvexbrewing.com.