Liverpool Waters and the City of Liverpool College make waves with unique opportunity for next generation
28 Sep 2020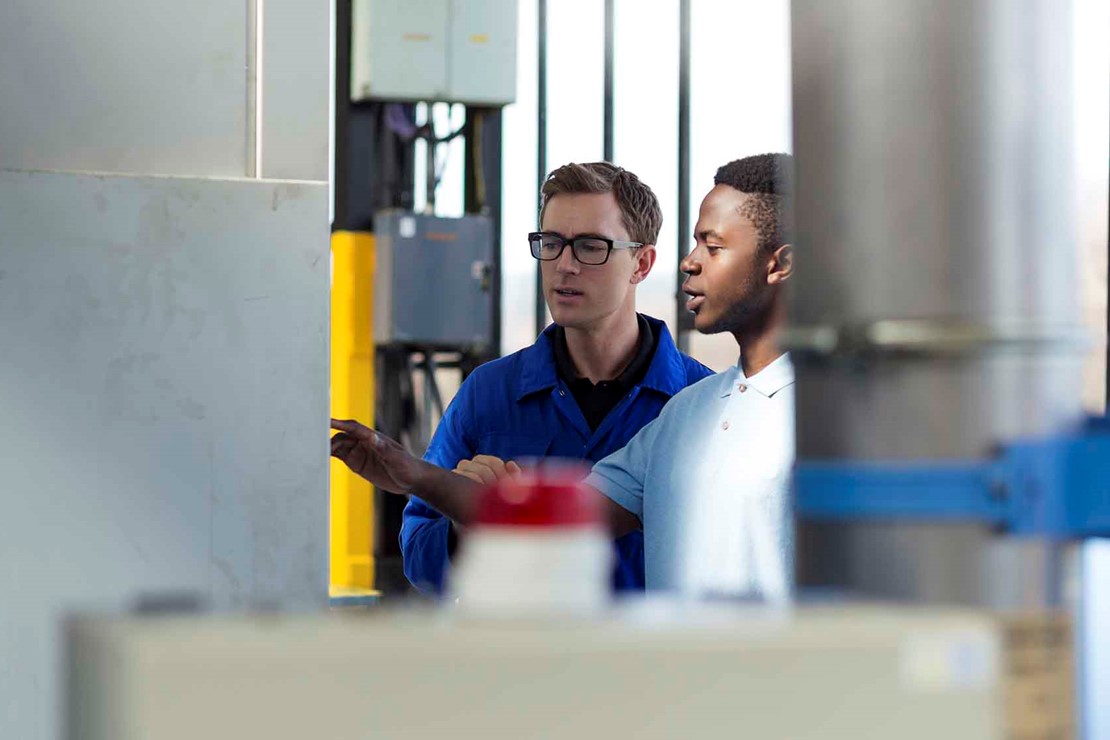 Liverpool Waters, the £5 billion regeneration project, and the city region's biggest college, The City of Liverpool College have announced a partnership that will provide local students with apprenticeship opportunities on the project's various developments.
Liverpool Waters which is owned and managed by Peel Land and Property, will regenerate over 60 hectares of Liverpool's dockland, which spans over 2.3 kilometres of waterfront, starting at Princes Dock and heading towards North Liverpool.
With multiple developments already taking shape, including the residential apartment buildings Plaza 1821 and The Lexington at Princes Dock, as well as international developer Romal Capital's Quay Central at Central Docks, the demand for skilled apprentices is increasing at a rapid rate.
By forming this partnership, Liverpool Waters' development partners will have access to The City of Liverpool College's skilled apprentices, who will in turn benefit from working on one of the biggest regeneration projects in Europe.
Ian Pollitt, assistant project director at Liverpool Waters, commented:

"Working closely with The City of Liverpool College means that we have access to a talent pool of 10,000 local apprentices, which will become invaluable as our project continues to pick up pace. 

"We're constantly welcoming new partners to our scheme, and a commitment of our partnership is that every single contractor and developer meets with the college to discuss their requirements and how the college can support them to meet these. This not only allows them to find some fantastic placements for their students, but the college can also encourage businesses to think creatively about their needs, as well as the kind of roles they'll be looking to fill in the future.                                                                                                     


"It is critical that we are working with future generations to ensure we can continue to be the very best, and this partnership means that we are inspiring an entire generation of workers, as well as retaining talent in the city by offering them sought after experience and creating opportunities for local people."

Elaine Bowker, principal of The COLC, said:

"Through this partnership, we are creating opportunities for our students whilst providing these organisations with highly skilled and motivated apprentices. As a result, we're able to give our students both the experience and the education to have an excellent career in the construction industry.
"We know that these skills are in high demand. As a college, we are reactive to this need and by offering a wide range of qualifications in a variety of disciplines, from GCSEs to Higher Apprenticeships, we can ensure that our students are equipped to meet these requirements. This partnership presents us with a fantastic opportunity to connect local talent with these businesses, as well as help firms upskill their current workforce to make sure their businesses are prepared for the future.
"We're in constant conversation with businesses across the North West from a management and leadership perspective, which means we know exactly what these businesses need from their workforce. This not only gives us a competitive edge, but also allows us to build and nurture strong and lasting relationships with some of the biggest businesses in the area. We pride ourselves on our ability to harness the latest digital skills thanks to our digital academy, which means that as digital engineering starts to become a much more sought-after skill, we'll already be ahead of the game and teaching our student apprentices everything they need to know. "