Liverpool Waters celebrates double letting at Princes Dock
15 Oct 2018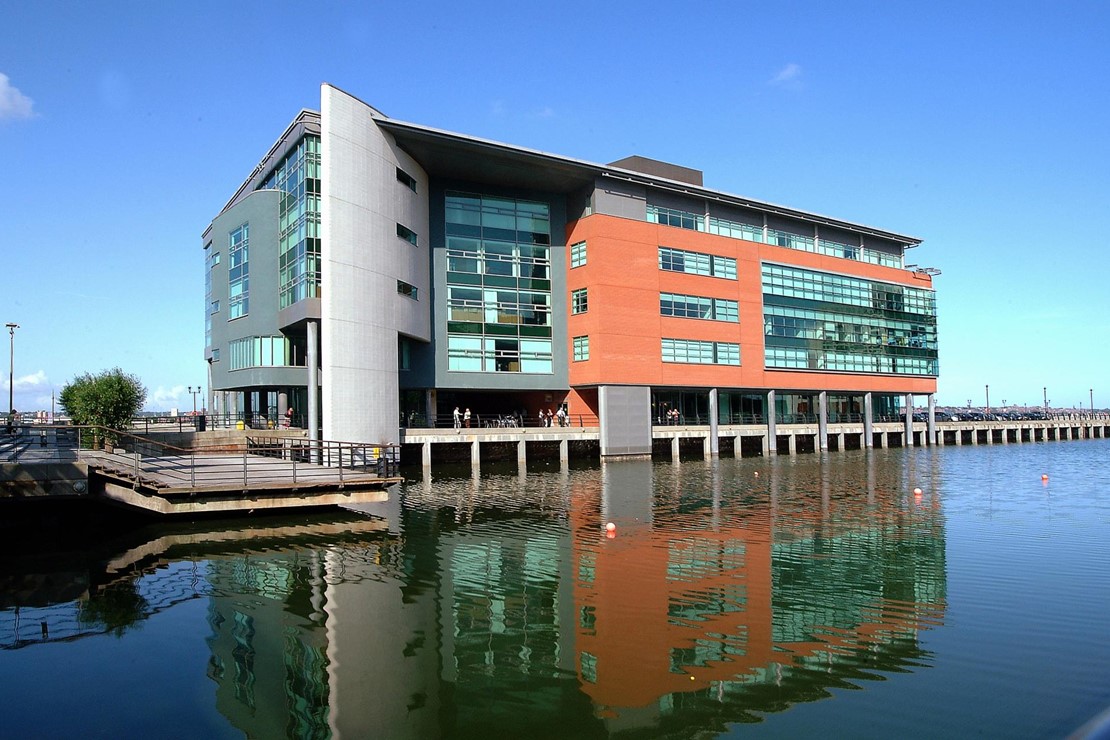 Princes Dock will soon be home to two new businesses following the completion of lettings at No. 1 and No. 12 Princes Dock, Liverpool Waters.
The residential property management company Amazon Management Services will be occupying 1,000 sq. ft of office space at No. 1 Princes Dock for the next five years, and the building and civil engineering firm McLaughlin & Harvey will be taking up 3,000 sq. ft at No. 12 Princes Dock.
Amazon Management Services' move from Maghull in Sefton to the city centre will allow the company to manage its current property lettings portfolio, which spans across Liverpool City Region, whilst exploring new avenues and opportunities for the company.
For McLaughlin & Harvey, this move is an essential one. The organisation has been working closely with Liverpool City Council on the design and construction of the new Cruise Liner Terminal at Princes Dock, following a successful tendering process earlier this year. Having a waterfront office allows McLaughlin & Harvey to oversee the progress of the project whilst the Cruise Liner Terminal is built.
Sue Weir, director at Amazon Management Services, said:
"Relocating our base to Liverpool Waters is an exciting new chapter for Amazon Management Services, which perfectly coincides with our vision to expand our property letting portfolio to multi-storey residential apartment buildings and commercial spaces in the city centre and across Merseyside. We're confident that our new headquarters will help us to achieve this vision."
John Mariner, contract director at McLaughlin & Harvey, said:
"Due to the close proximity to the new Liverpool Cruise Liner Terminal, it makes perfect sense for us to relocate our team to this space at Princes Dock. It is fantastic to be right in the middle of the action as Liverpool Waters continues to take shape, and we're looking forward to seeing how the project will continue to pick up pace, as well as how the Liverpool Cruise Liner Terminal will look once it has been completed."
Liza Marco, asset manager at Liverpool Waters, said:
"We are delighted to be able to announce not one, but two new tenants moving to Liverpool Waters. We trust that both Amazon Management Services and McLaughlin & Harvey will enjoy all the amenities that Princes Dock has to offer.
Due to some recent high-profile moves and the completion of over 45,000 sq. ft of office space in the past 12 months, Princes Dock is a real hive of activity and home to some world-renowned businesses. With so many organisations choosing Liverpool Waters as their base, we are pleased to see the area thriving and recognised as such a popular destination for organisations from a range of different sectors.
After securing these two leases, our focus is to now fill the remaining suites available at Princes Dock and also seek tenants for pre-lets at No 5 Princes Dock."