More than £76m of social value created by The Lexington
02 Mar 2022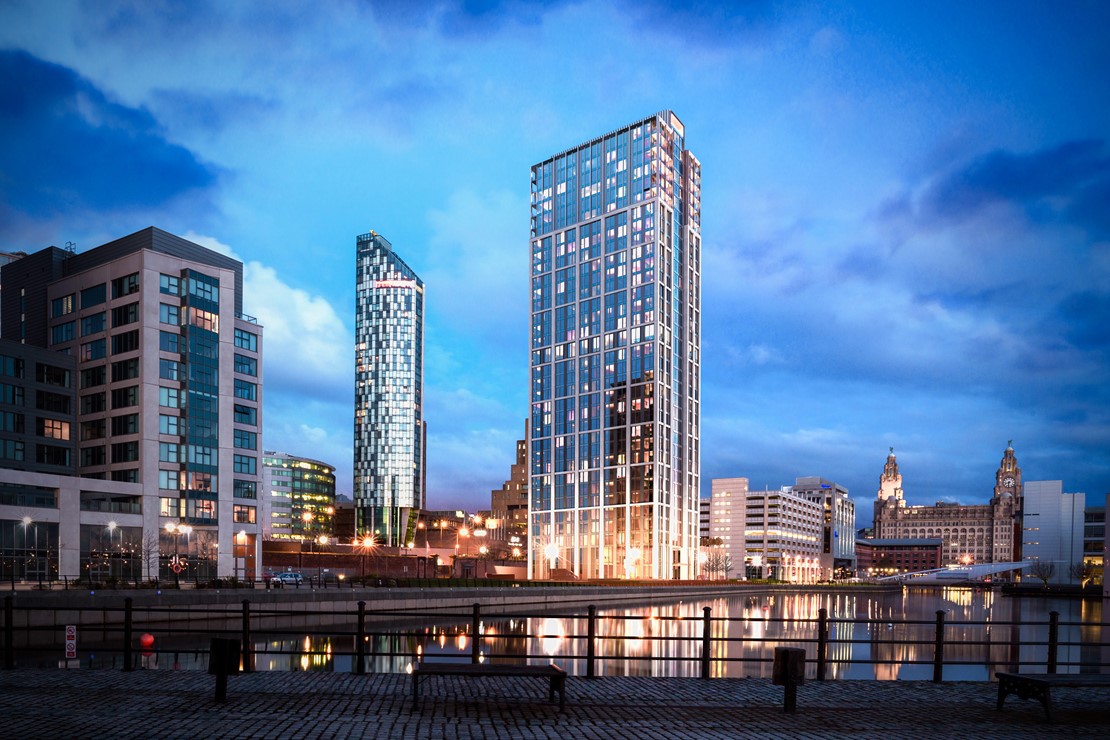 The construction of The Lexington, which opened its doors to residents in September last year, delivered more than £76m worth of social value, including the delivery of dozens of community events.
The £90 million Lexington development, a 34-storey tower and the third tallest building in Liverpool, was built by BCEGI in partnership with Moda Living. It is now an integral part of the Princes Dock neighbourhood, part of Peel L&P's £5bn Liverpool Waters scheme.
The construction began in 2018 and was completed in 2021. Now an independent report by Real Worth shows that the equivalent of more than £76m of social value was created during the construction of the tower.
The figure is based on BCEGI's community and corporate social responsibility (CSR) activities; the added value of using local supply chains; the apprenticeships created, and through engagement with local schools and colleges.
The 18-strong project team spent 213 hours carrying out community and educational events which attracted more than 7,000 attendees. They also took part in a charity football tournament, provided mock interviews for Chesterfield High School and provided site visits for Liverpool John Moores University and University of Liverpool students.  
By partnering with a community interest company, the delivery team was able to provide work placements and training for former prisoners, including four who were given permanent employment.
The report also highlights that 100 percent of the BCEGI workforce and 80 percent of subcontractors working on site came from the Liverpool area, and 99 percent of waste removed from the site was recovered for recycling.
Chris Capes, Director of Development at Peel L&P's Liverpool Waters commented: "Delivering real social value is a key part of the vision for Liverpool Waters. Regeneration is not just about the construction of new buildings, neighbourhoods, and places, we also seek to support local supply chains and create new jobs, training and learning opportunities for local people. The social value delivered by BCEGI here at Peel L&P's Liverpool Waters is a great example what can be achieved by engaging and collaborating with local supply chains, schools, colleges and community groups, and the results speak for themselves."
David Rowlands, project lead at BCEGI, said: "It's our commitment to create opportunities for local people, to work together with our supply chain and to enhance communities.
"BCEGI wants to see Liverpool thrive as a city and we want to do our bit to support the local economy."
The "New York style" Lexington building includes 325 high-quality homes designed exclusively for rent, with apartments ranging from studios to three-beds. The residents have access to over 15,000 sq ft of amenity space, including a 17th floor sky lounge, gym and workout space opening onto roof gardens, with outdoor dining, kitchen, and co-working space.