Peel L&P reports progress towards decarbonisation, enhancing biodiversity and adding social value to communities
04 Oct 2022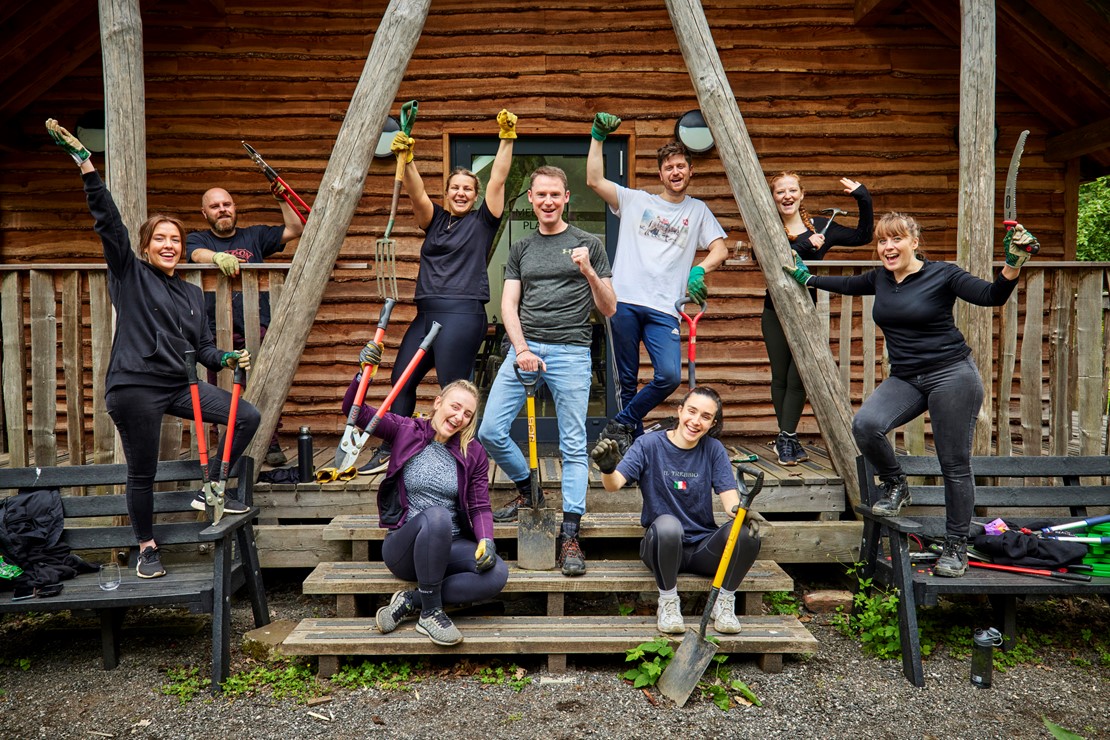 Peel L&P, the regeneration business behind Liverpool Waters, has unveiled a report which demonstrates how it is leading the way on sustainability and outlines the action it has taken on its Five Year Sustainability Plan during the last financial year.
The business, which has a track record of transformative and exciting projects like MediaCity at Salford Quays and the trailblazing Manchester homeless project Embassy Village, has achieved progress on all 22 of its five-year sustainability targets, which are underpinned by globally recognised principles and calls to action from the United Nations Sustainable Development Goals.
In its 2021-2022 Sustainability & ESG Report, Peel L&P highlights the activities, actions and achievements of the last financial year which have focussed on lowering carbon emissions, enhancing biodiversity, and delivering considerable social value.
It has acted on energy with a 18% reduction in energy consumption and a saving of nearly 3,000 tonnes of CO2 emissions in just one year; it has acted on waste by sending zero waste to landfill for a fourth consecutive year; it has acted on water, with a 34% reduction in water consumption; and it has acted on the natural environment by improving biodiversity through the management of conversation sites, new public realm, and the planting of hundreds of trees.
Highlights from the last year include:
Understanding the climate adaptations needed in its asset management plans and the reporting of Climate-related Financial Disclosures.
Joining Business Declares and unveiling its Climate Positive Plan

, a promise to take

more greenhouse gases out of the air than it produces by 2030.
Embedding Biodiversity Net Gain into its master planning activities, ensuring that the business' impact on existing ecosystems and habitats are evaluated with a commitment to leave a site with a better level of biodiversity than when it started.
Introducing a Social Value Framework across the business to capture the needs of existing and new local communities within the areas it works to boost jobs, local skills, and housing.
Undertaking natural capital assessments across the business to better understand where it can act to amplify urban cooling, carbon capture, improve air quality and flood resilience, and increase access to nature. This is a significant move towards achieving 'environmental net gain'.
Embedding sustainability throughout its teams through training and toolkits, including the Carbon Literacy programme, giving everyone in the business an introduction to climate change and how they can reduce their carbon footprint.
Engaging with around 2,000 external stakeholders, sharing plans, and getting vital input to identify and prioritise the most important ESG (Environmental, Social and Governance) issues.
The work in assessing the climate resilience of commercial spaces in Princes Dock at Liverpool Waters was also highlighted in the report.
Jo Holden, Sustainability Director at Peel L&P, said: "This year's Sustainability Report demonstrates a huge step forward on our Five Year Sustainability Plan. It includes some of the key projects and initiatives we have delivered with our stakeholders and partners over the last year to drive real change for the benefit of people and the planet.
"The United Nations Sustainable Development Goals, which guide our work, ensure that sustainability is embedded into all our placemaking activities. This means that, as a business, we are connecting the dots between the net zero carbon agenda and the nature-based solutions that are needed to slow the effects of climate change. Our Climate Positive Plan demonstrates just how deep this commitment goes."
Steven Underwood, Chief Executive of Peel L&P, said: "At Peel L&P, we are all proud to be part of an organisation that is leading the way in areas critical to the creation of better places for everyone but we can't do this alone. We strive to be a trusted partner in the regeneration and transformation of land and property, working alongside partner organisations who share our ambition to help people and places to realise possibility and deliver a more prosperous, sustainable future for all.
"Being a trusted partner requires action and so, in our sustainability report, we have worked with a range of partners to achieve our commitments, such as our recent pledge to Business Declares, which is delivering authentic action on the ground that has had a measurable impact."
View Peel L&P's 2021/22 Sustainability & ESG Report here.
Read the Five Year Sustainability Plan here.