Peel L&P's Liverpool Waters at MIPIM 2022
21 Mar 2022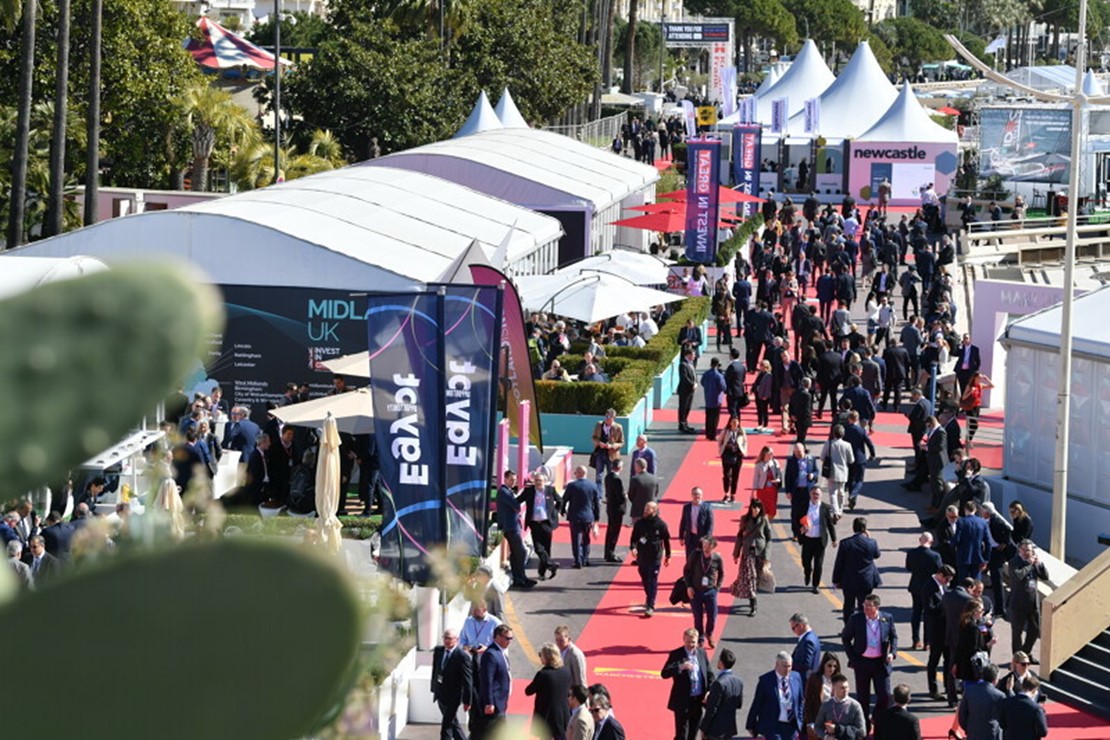 MIPIM, the world's largest property event, took place last week in Cannes, France. Peel L&P, the developers of Liverpool Waters, went along as part of a delegation from the Liverpool City Region.
The delegation included the Mayor of Liverpool Joanne Anderson, Chief Executive of Liverpool City Council, Tony Reeves and Catherine Fairclough, Chief Executive Officer of the Combined Authority, who attended alongside a host of private sector developers and business partners.
Overall, it was a quieter event than previous years but those who were there really had something to say about the current projects they are advancing and the city region as a whole, including the growth in the advanced engineering sector and the development of commercial space across the region.
Chris Capes, Director of Development at Peel L&P's Liverpool Waters, explains why it is important for the project to be represented at events like MIPIM and how successful this year's event was…
"Peel L&P being at MIPIM is vital for our projects. It's a crucial opportunity to showcase Liverpool Waters on a global stage and to put it in the spotlight for international investors and potential partners.
The event is great for developing stronger relationships with high level stakeholders including Government departments such as the Department for International Trade & Homes England.
Homes England was well represented with Peter Denton the CEO Peter Freeman the Chair both speaking at MIPIM. It was good hear them, and others such as The Housing Minister Stuart Andrew, discuss their priorities for future years. There was a keen focus on the levelling up agenda and how public and private sectors can work together to deliver priority projects within the region.
We worked closely with the Liverpool Delegation's public sector partners to strengthen the relationship and ensure we are delivering priorities including the Triple lock set out by Mayor Joanne Anderson which puts people, planet and equality at the heart of every decision.
There is a stronger focus on creating places and not just delivering homes, which plays well for Liverpool and Wirral Waters, which both have high quality Public Realm and Green and Blue infrastructure.  There is also a growing priority for the relationship between citizens and the developments of new places.
Outside the Liverpool Delegation there was a strong message about creating high quality, attractive and sustainable places to live, and measuring the outcomes for developers of Environmental Social and Governance (ESG). These are both close to the heart of Peel L&P and concrete goals we will continue to deliver.
Meeting other developers and funders who aspire to deliver schemes of a similar scale and nature across the UK and Europe, is also a key benefit of MIPIM. It was great to get updates on other waterfront developments including Copenhagen, Hamburg, Bristol and London. We can learn from each other and develop partnerships for delivery on Liverpool Waters.
Our key priority at Liverpool Waters is the development in Central Docks and the delivery of infrastructure to enable that to come forwards. This will allow us to accelerate the pace of development in that neighbourhood.
We will use and build on the knowledge gained from MIPIM to shape the regeneration of Liverpool Waters and deliver for the people of Liverpool."