Peel named responsible business of the year
03 Nov 2017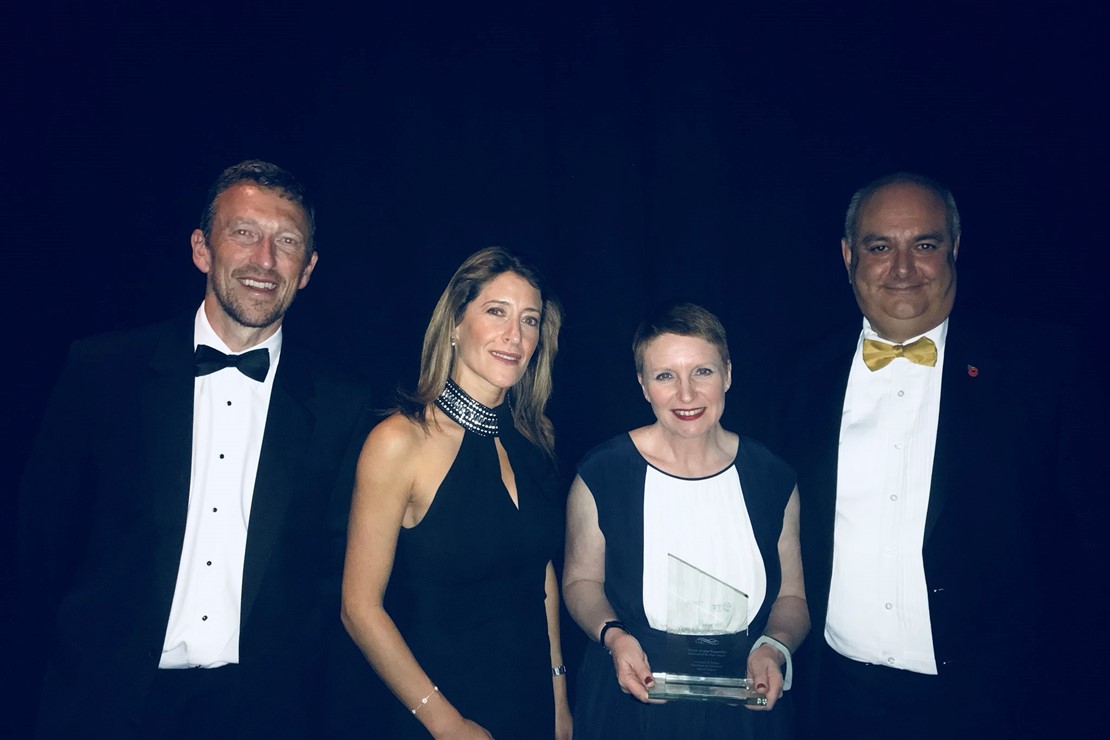 Peel Land and Property, the team behind the £5 billion Liverpool Waters regeneration scheme, hailed the importance of working with the community after winning Responsible Business of the Year at the Liverpool and Sefton Chamber of Commerce Awards.
The prestigious award ceremony took place at the Titanic Hotel with a number of the region's biggest businesses in attendance. Sir Charlie Mayfield, chairman of the John Lewis Partnership, addressed the proceedings with an impassioned speech about the impact and importance of business on people's living standards. The new chief executive of Liverpool and Sefton Chamber of Commerce, Paul Cherpeau, took the opportunity to highlight the region's appeal as a business destination.
Peel Land and Property were presented with the award in recognition of their innovative programme of engagement which aims to deliver on-going social, economic and health and wellbeing benefits to local communities. Over the last twelve months alone, the team has delivered over 250 hours of volunteer time for local charities and social organisations. Some of the highlights from the team's community work over the last year includes:
Armed Forces Day 2017.

 

Peel donated time and facilities for the event was attended by 250,000 people, including the Prime Minister and HRH The Earl of Wessex, over 2 days. Peel also ran dragon boat races, with over 300 Armed Forces and their cadets competing against each other.
Sound City 2017.

 

Peel donated time, facilities and land to host a music event that attracted 45,000 attendees over 5 days.
Prince's Trust Dragon Boat Race 2016.

 

Peel donated time and facilities for the event which was attended by over 2,500 local businesses and spectators.
International Festival of Business 2016.

 

Peel supported the world's largest business event, providing countless opportunities for local businesses.
Friends of Allonby Canoe Club.

 

The Canoe Club has benefited from free use of Collingwood Dock for over 6 years.


Speaking after awards, Ian Pollitt, assistant project director at Liverpool Waters, hailed the importance of working with the community:
"Liverpool Waters is all about bringing the docklands back to life for the people of the city to enjoy and it's fantastic for us to give back to the community that we are based in whether this is through volunteer work or hosting events on site. These initiatives help us to develop better long-term relationships with local businesses and residential communities.  It was really inspiring to see the fantastic community work being delivered by businesses across the city region and we are humbled to have won the award.

"We intend to involve even more local businesses and charitable organisations in future, which can only benefit local communities further."