The legal services provider Pure Business Group has expanded its office space at its Liverpool Waters headquarters to support the organisations future growth plans.
The Group already occupies 10,000 sq. ft of space on the fourth floor of No. 8, Princes Dock and this month has agreed to occupy a further 6,000 sq. ft on the first floor of the same building.
Offering a full suite of legal and commercial services, Pure Business Group is comprised of two ABS Law firms, Technology Business , Investment and Insurance provision , costs drafting and recovery, litigation funding provision, claims management operations and claims handling services to organisations across the UK.
After initially opening their new headquarters at the £5 billion Liverpool Waters development last year, which is the organisations fifth office, the Group has seen impressive growth and will be responding to this by expanding its workforce to over 500 in the second half of this financial year. Pure Business Group will also be diversifying its offering to reach new clients in a number of new business areas, whilst launching four new companies within the group, as well as opening a new state of the art training centre.
Phil Hodgkinson, CEO, at Pure Business Group, said:
For the past year we have seen the benefits of being located at No. 8 Princes Dock, so we know that taking this additional space on the first floor to complement our expansion plans was naturally the next step. We have not only seen enhancements in our business and our bottom line, we have also seen improvements in efficiency and productivity and the additional office space will allow us to increase our capabilities in key areas that will support our business growth plans.
Liza Marco, asset manager at Liverpool Waters, said:
Business Group taking up a further 6,000 sq. ft at No. 8 Princes Dock is just one of many fantastic pieces of news we've shared since the beginning of the year. It's fantastic to see one of our tenants having such a productive and successful year since their move to Liverpool Waters.
There has been a tremendous amount of interest in Liverpool Waters and as a result we are now progressing with our plans for the development of a new office building known as No 5 Princes Dock.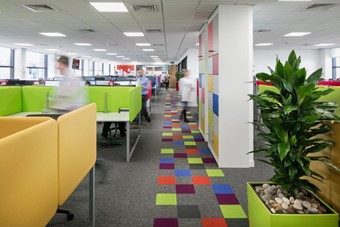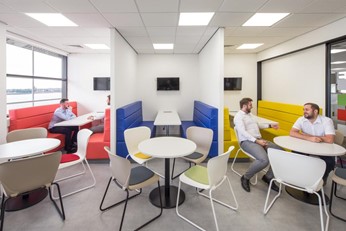 The appointment of BCEGI as main contractor brings us one step closer to realising our ambition to creating the UK's leading premium build to rent portfolio. The Lexington, with its focus on tech and service amenity, will push the envelope for renting in Liverpool.