Residents and business community 'excited' by regeneration at Liverpool Waters
04 Aug 2023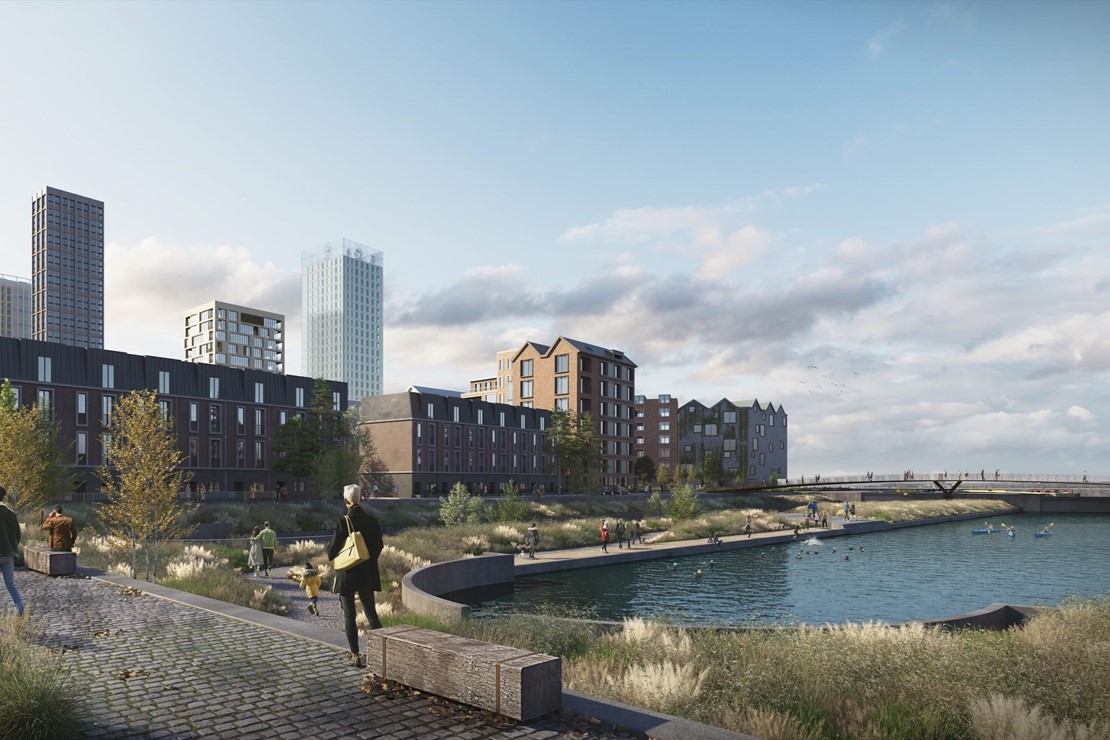 A public engagement exercise has revealed that the people of Liverpool are overwhelmingly positive and excited about the ambitious 30-year, £5.5bn Liverpool Waters Masterplan which is currently transforming 60 hectares of former dockland into thriving, inclusive, sustainable mixed-use neighbourhoods.
Three drop-in sessions held on the Dock Road, in the Sylvester Suites, Vauxhall and in Prince's Dock in April, and a dedicated online survey, have captured the responses of a diverse cross section of the community to Peel L&P's revised Liverpool Waters Masterplan, which has been updated in line with Liverpool City Council's Local Policy Plan, other local plans and national guidance.
The exercise marked ten years since Peel L&P secured planning permission for its Masterplan, and so it sought to engage with the public to ensure the revised plan reflects what local people want and need for the future.
Some of the responses captured at the drop-in sessions include:
"This excites me!"
"Access to fitness & wellbeing spaces would be amazing."
"Really like the park. Well done!"
"Well worth waiting for."
"Make it accessible for all."
"Invest in the area & make property affordable for young people."
"Live music and events for the community and all ages."
Key themes which emerged from the people of Liverpool include:
Respondents very positive about the Masterplan - On the whole, the responses were very positive, and people are keen to see progress with the delivery of the Liverpool Waters Masterplan.
Regenerating an under-utilised site - The majority of respondents are pleased to see this under-utilised site being regenerated.
Heritage - Many people are keen to see the heritage of the site being preserved as development progresses. Some respondents stated that the loss of the UNESCO Heritage Status could open up new opportunities to develop the site further and make it something new and inviting.
Maintaining the waterfront and ensuring access to water
The waterfront is a vital asset that came up throughout the exercise. The public are keen to ensure that access to water is maximised for water sports, as well as ensuring the waterfront remains walkable and visible.
Views - People feel strongly that they want to protect the waterfront views currently enjoyed along the River Mersey.
Better connectivity - Some respondents would like to see enhanced public transport connections in the overall plans.
Open space, Green space - The people of Liverpool are positive about the recent approval of the Central Park scheme and want to see this open, safe space maximised as much as possible.
Diverse cultural offering - Respondents are keen to see events, activities and open-air initiatives take place as part of the site's cultural offering and believe this is important in making the most of the regeneration of the site.
Diverse housing offering - A recurring theme throughout the drop-in sessions and online was ensuring that the housing provision is both affordable and diverse.
Accessibility - An overarching theme through this exercise was that respondents want to see that the site is as accessible as possible for all people.
Through this public consultation exercise, 1.7k users accessed the 'Liverpool Waters Let's Chat' website, clocking up approx. 2.8k views. Responses to the consultation survey were submitted by 100 people and 200 people attended in person to one of the drop-in sessions.
The updated Masterplan retains Peel L&P's ambitious vision to create a new, thriving mixed use extension to the city. It now includes more access to green space, promoting diversity nature and sustainability, and easy routes to get around, including the waterfront trail.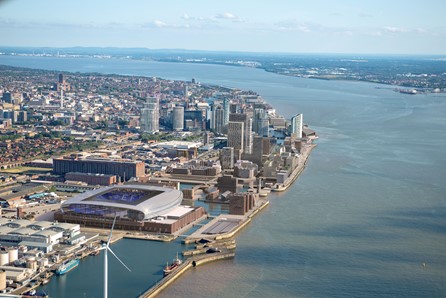 Updates to the Liverpool Waters Masterplan include:
The creation of a new heritage space in the Clarence dock neighbourhood of Liverpool Waters called 'Dockside', making the most of existing heritage features, with increased water access.
A diverse mix of homes including type and tenure that provides something for everyone at all stages of life, including affordable housing.
Different types of workspaces and retail use throughout the plan, from local convenience to impressive locations for restaurants and bars. Hotels in key locations benefiting from easy access and unique views.
A new cultural landmark – an accessible stretch of the Mersey - a 2.3km riverside walk from Pier Head to Everton Stadium.
Community assets and amenities dotted around the site for existing and future communities and residents to use.
A place well connected with existing public transport, with a new bus route running through its heart along with cycle/scooter hubs.
An ambitious district heating network and renewable energy production.
Work at Liverpool Waters is already well on the way. In recent months, work has started on two residential schemes totalling 600 new homes, the new Isle of Man Ferry Terminal is nearing completion, Everton FC's new stadium is on track to be ready for the 2024/25 season. There is now over £880m of projects currently under construction at Liverpool Waters. In March this year plans were also approved for Central Park and infrastructure. The park will become one of the city centre's largest green spaces spanning 1.9 hectares (or 4.7 acres), and the infrastructure will enable the delivery of around 2,350 new homes.
Chris Capes, Peel L&P's Development Director for Liverpool Waters, said: "This has been a really useful engagement exercise. It is vital that we continue to engage with those who live and work in and around Liverpool throughout this long period of regeneration.
"Times have changed significantly since the Liverpool Waters Masterplan was approved in 2013 and it is vital that what is a hugely ambitious 30-year regeneration programme remains current and will reflect the needs of our communities in the future, while being fully responsive to the climate emergency and protecting and maximising our city's precious heritage.
"I'd like to thank everyone who engaged with us through this exercise by coming along to one of our drop-in sessions or submitting a response to our consultation survey."