Summer 2021 opening for the Lexington at Liverpool Waters
18 Mar 2021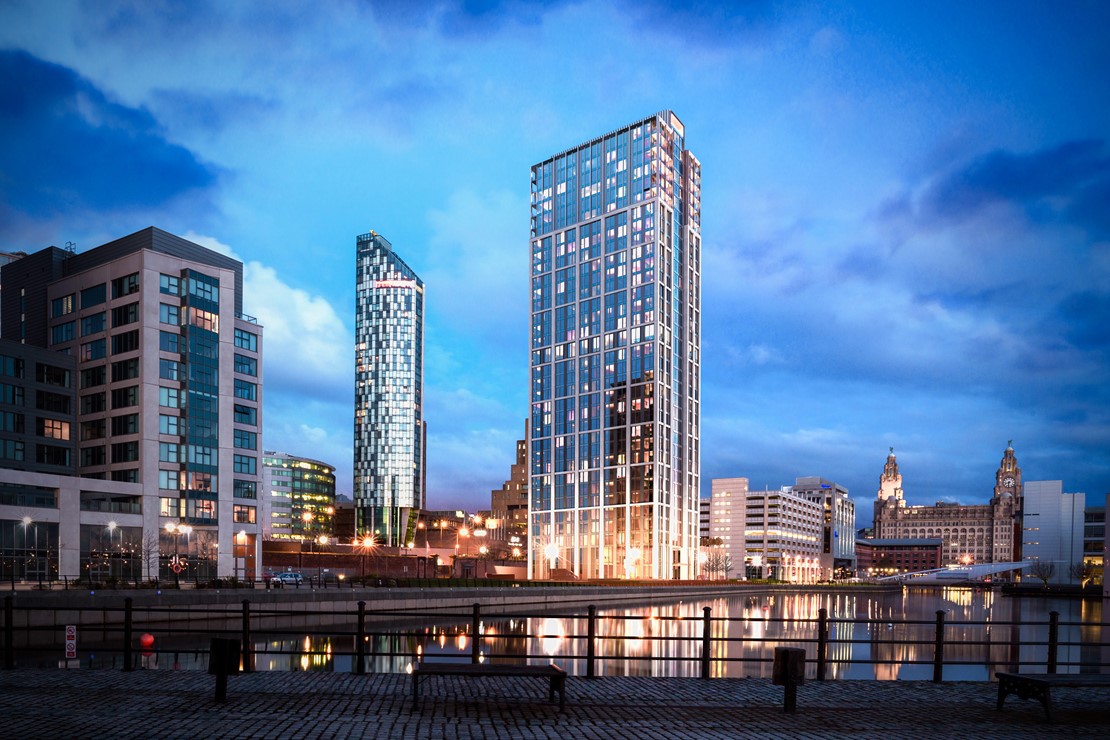 Moda Living has announced that The Lexington, located at Princes Dock, will open its doors in August 2021, adding to Peel L&P's growing neighbourhood at Liverpool Waters. 
The 34-storey residential development will offer 325, one, two and three bedroom waterfront apartments.  
The Lexington provides everything needed for modern living, including outdoor roof terraces, work from home spaces and a 24/7 gym.  
Inspired by the famous maritime history of Liverpool docks, once known as the gateway to New York, The Lexington's name is a nod to 1920's Big Apple. The art deco inspired design reflects this era of American Independence, with the new car park even featuring a metal engraving of RMS Aquitania, part of Cunard Line that sailed her maiden voyage from Liverpool to New York on 30 May 1914.  
What takes living at The Lexington to the next level is the wealth of state-of-the-art amenities included within the rent. With panoramic views over the iconic Three Graces and the River Mersey, the 17th floor is home to a private dining room, sky lounge and cinema room.  
Jenna Lloyd, General Manager at The Lexington, said: "As a born and bred scouser, I've lived in Liverpool my whole life and cannot contain my excitement about opening The Lexington in the city I love. The team at Moda are passionate believers in the resurgence of city living after the pandemic, and more than ever, good quality rental is in high demand. Liverpool touches your heart, and anyone who has ever studied, lived or worked here will always be drawn back, attracted to all that city-centre living offers.  
"We are 100% focused on our resident experience, the people who live in our neighbourhoods are the rationale for all that we do. Moda really is bringing something unique that this city has never seen before, and we just can't wait to open our doors and welcome you all home." 
Work is continuing at Moda The Lexington and the development will be opening its doors to residents in August. Those looking to live at The Lexington can register here for priority booking, with show apartments and reservations going live in May.