Taiwanese sculpture takes centre stage at Liverpool Waters
16 Jun 2023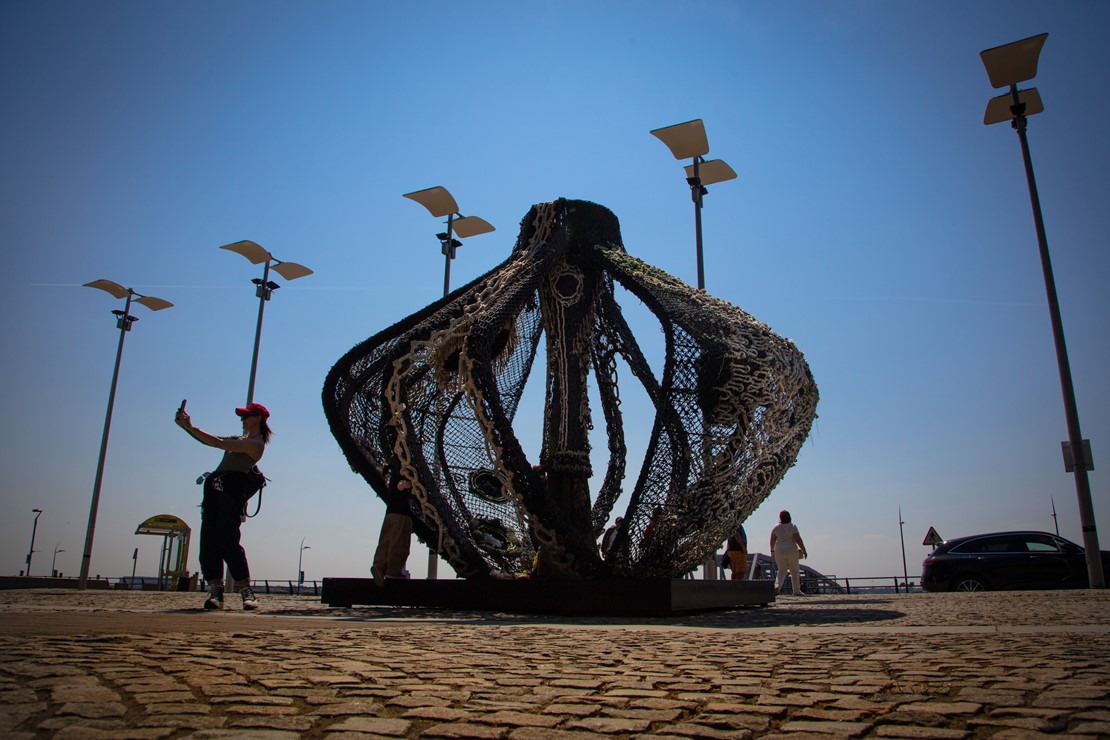 Liverpool Waters is proud to exhibit a special installation by Taiwanese artist, Eleng Luluan, at Princes Dock as part of the Liverpool Biennial.
The monumental sculpture, titled 'Ali sa be sa be' (2023), is based on a traditional Earthenware pot which is considered spiritual in Taiwanese culture. It is inspired by the artist's memories of growing up in the indigenous Kucapungane community, a Rukai aboriginal village in the mountains of southern Taiwan.
The indigenous community's relationship to water is very important to Eleng's piece so its location at Liverpool Waters is a very fitting place from which to fully appreciate the 4m high sculpture, which is made of steel and recycled fishing nets, and is on display from now until 21 September.
'Ali sa be sa be' depicts the legend of the founder of Rukai, believed to have been born from a pottery jar protected by two snakes. In the Rukai language, the title 'Ali sa be sa be' translates as 'a large rock wall' or 'rock bed with sparse vegetation', referencing the landslides and typhoons common in the artist's home region.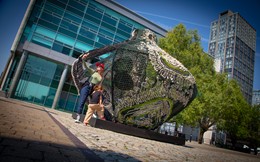 Climate change means that these natural disasters are increasing in frequency, forcibly displacing communities and fracturing their traditions and culture. Through positioning the work between two bodies of water – the River Mersey and Princes Dock – and by using found and recycled fishing nets as a key material, Luluan asks us to consider our relationship to and reliance on water, and to reflect on the devastating impact of climate change here and around the world.
This commission by Liverpool Biennial has been funded by a grant from the Taiwanese Ministry of Culture, alongside Liverpool Biennial core funding from Arts Council England and Liverpool City Council.
Liza Marco, Asset Manager at Peel L&P's Liverpool Waters, added: "Eleng's sculpture, and her story which inspired it, is fascinating and really gives a sense of her life and the culture of her community in the mountains of southern Taiwan.
"We are very honoured to display Eleng's work at Liverpool Waters and to be part of the Liverpool Biennial, which provides a platform to powerful contemporary artists from around the world."
For further information about artist Eleng Luluan, visit www.biennial.com/2023/exhibition/artists/eleng-luluan.