Work has started on Romal's new £100m development
27 Feb 2023
Work has now started on Romal Capital's new residential development within the Central Docks neighbourhood at Peel L&P's Liverpool Waters.
The £100m scheme will include 330 new, highly sustainable, smart homes, retail space and amenities, as well as significant investment in the surrounding infrastructure – activating and regenerating the historic waterfront. The project will also provide a crucial link in the development of the riverside from the "Three Graces" and Princes Dock, to the proposed site of the new Everton FC stadium.
The first stages of the development include the partial in-fill of a small part of Waterloo Docks, leaving a wide berth for mooring and water taxis, whilst also providing for a key pedestrian route.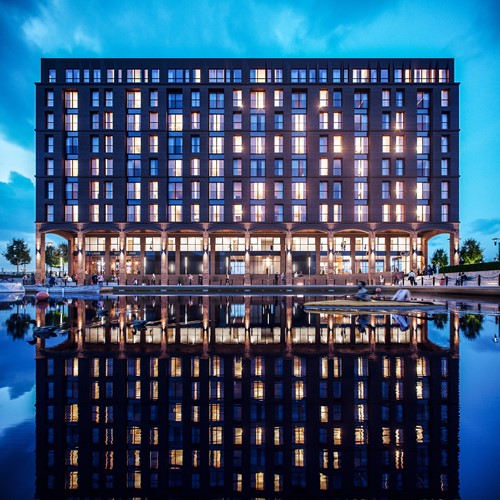 The new neighbourhood, along with the regeneration of Central Docks and the wider Liverpool Waters area, will bring much needed economic growth and new job creation to the area, extending the prosperity of Liverpool City northwards.
The scheme will include a mix of one, two and three bedroom apartments designed to attract a mix of occupants from busy professionals to young families, with the combination of a vibrant new neighbourhood and the tranquillity of the waterfront setting, appealing to many.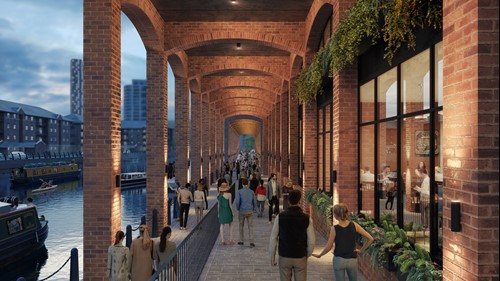 To reduce net emissions each new smart home will include power usage monitoring and solar panels will be fitted to all common areas. There is also investment to encourage the use of electric cars, with 20 electric vehicle charging stations proposed.
The proposals also include substantial investment in high quality and innovative public realm.
New public spaces will include a new active waterfront, marina and floating dock, a suspended six-metre-wide cathedral-style bridge for pedestrian and bike access, roof top gardens as well as space for alfresco dining. The proposals are adjacent to plans for a new cultural square that will be used for public events and activities including music and entertainment. These new public spaces will be available for use by new residents, the existing community, business users and visitors alike.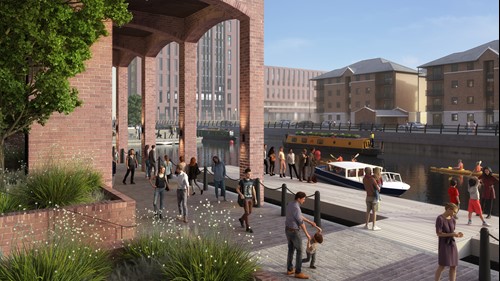 When the currently derelict site is transformed it will provide a vital link between the existing and planned developments within Central Docks, including a new park and the new Isle of Man Ferry terminal – currently under construction. The site is also situated on the recently completed Jesse Hartley Way boulevard that links the new ferry terminal to the city centre.
Chris Capes, Director of Development for Peel L&P's Liverpool Waters, commented: "Work starting on Romal's new £100m waterfront development at Liverpool Waters is great news for the city. The scheme will bring huge benefits, including the provision of new highly sustainable smart homes, public realm, retail space and local amenities. As well as supporting economic growth and job creation, this development will also allow for other projects to come forward, including space for arts and culture. It will be a really important part of the regeneration of the Central Docks neighbourhood, and we look forward to seeing the project complete over the coming years."