World's leading TikTok experts move to Liverpool Waters
14 Jun 2023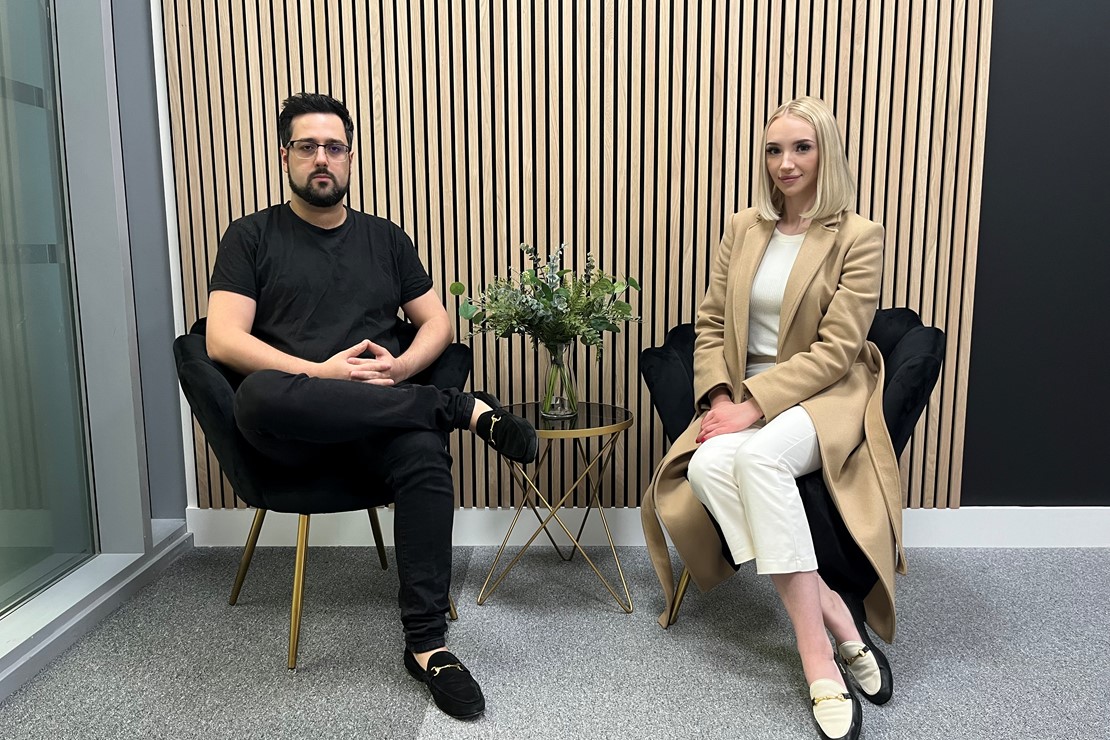 Global influencer marketing agency, 15Talent, has joined the number of businesses moving to Peel L&P's Liverpool Waters.
Founded in Liverpool in 2020 by entrepreneurs, Kamran Sankey, and Gabriela Blukacz, 15Talent works with both influencers and global brands to deliver some of the world's leading and most successful TikTok influencer campaigns.
The business is growing rapidly, with its headcount increasing from six to 18 employees in the last 12 months. Having outgrown its previous office, 15Talent has now moved to a brand new circa 3,000 sq ft studio on the ground floor of No.12 Princes Dock, Liverpool Waters, and has plans to open new offices in London, Los Angeles and Dubai.
The agency's new premises at Liverpool Waters has been fitted out with very latest, high-quality production and studio facilities that offer a controlled 'on brand' environment for content creation. 15Talent also offers training and coaching to influencers so that they can offer a reliable and professional extension to a brand's identity.
The appeal of being located close to the waterfront, with all the atmosphere of Liverpool's historic docks, and within walking distance of the city centre, has made Liverpool Waters the ideal location for 15Talent.
Kamran Sankey, Managing Director of 15Talent, said: "This is an exciting move for us and is an important part of our growth strategy. Liverpool Waters is a fantastic location; it has everything we need close by and is very accessible. We also felt a real synergy with the Liverpool Waters team who have been very flexible and accommodating to our needs, and they also match our energy and passion."
Liza Marco, Asset Manager at Peel L&P's Liverpool Waters, added: "We're really pleased to welcome 15Talent to Liverpool Waters. It's fantastic to see global entrepreneurs from the digital, creative and tech sectors choosing to base themselves at Liverpool Waters.
"Princes Dock offers a very flexible workspace which can be adapted to suit the businesses moving in. As part of the fit out, we have worked in partnership with Kamran and Gabriela to create a specialist and bespoke studio with office space for 15Talent's specific needs."