Meet the neighbours: Vast Visibility
01 Nov 2019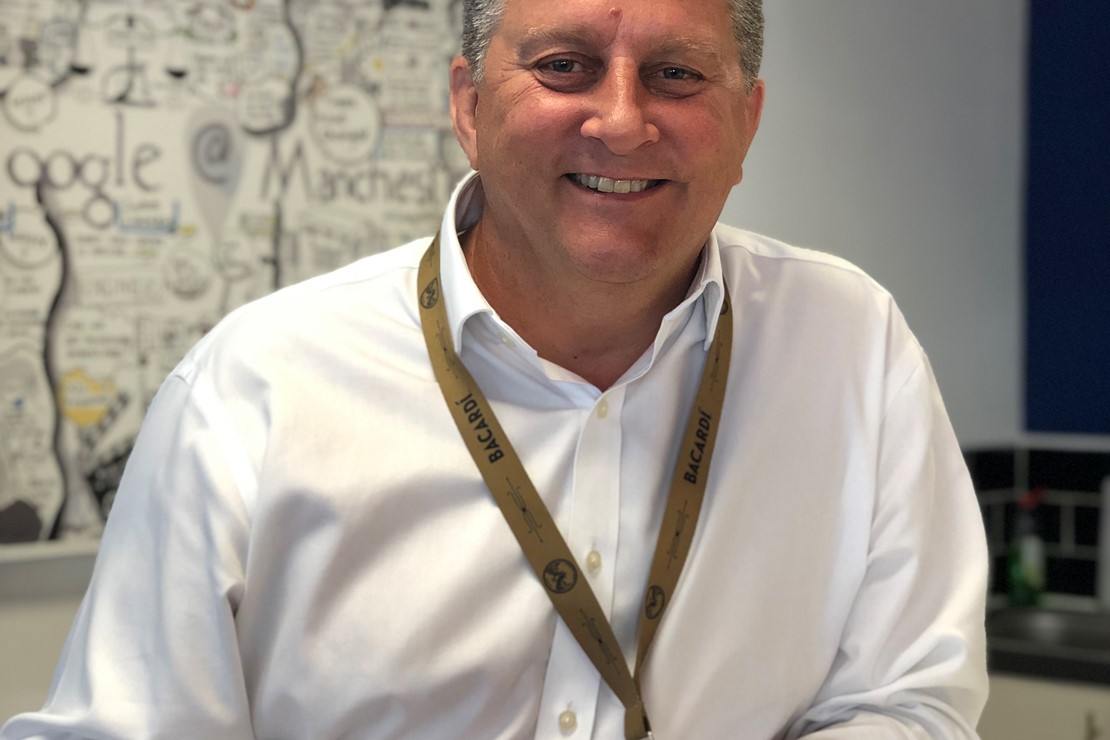 In this feature, we meet some of the tenants who make up our vibrant community, for this issue we spoke to Jon Morrell, CEO of Vast Visibility.
What does your organisation do?
Vast Visibility is an innovative technology and online-marketing powerhouse in the price comparison marketplace. Experts in conversion and optimisation, we use custom built software and aggregation platforms to gather data, interpret and manage user behaviour, effectively converting prospects into customers for the ever-expanding range of clients that we provide services to.  
When was your business established?
The business was first established in 2006, with its key differentiator being the provision of full service. Incorporating not only website development to control conversion but also online marketing services to drive potential customers to the platforms.  
What are some of your success stories?
We built the first motorbike insurance aggregator (comparison website) in the world, The Bike Insurer, and now provide 'white label' (branded) services to most of the UK's motorbike insurance marketplace. In addition, we provide white label insurance price comparison services for private car, van, home, caravan, motorhome, life and income protection products to some of the leading brands in the UK.
What makes you different from your competitors?
Our obsession with the customer and the end-to-end process; trying to make the user experience simpler, quicker and better than anyone else is key for us. Our custom built insight and analytics tools that underpin our platforms are better than anything that I have ever come across elsewhere and this is what enables us to understand, in real time, exactly what the customer is experiencing. We then continually test and improve in every area of our business.  In addition, where many price comparison services focus purely on online sales, we try hard to provide a solution for every customer.  So, as well as an online journey, we also provide potential customers with a telephone support service that enables them to obtain help and assistance if they need it, allowing them to speak to an agent and even make a purchase over the phone. 
What is your organisation best known for?
Within the general insurance price comparison market we are probably best known for our motorcycle insurance services, for our innovation and drive.
How many employees do you have?
Having started from nothing in 2006, we now have a team of 30 people based in our Liverpool head office and a further 60 in our software and analytics office in Iasi, Romania.
What companies do you work with?
The Bike Insurer was our first insurance price comparison client and we now provide price comparison services for the many household names in the UK such as Confused.com, Moneysupermarket, The Van Insurer, Asda, Admiral, Money.co.uk, mustard.co.uk, Auto Trader, Motorcycle News, Assured Futures and many more. 
How long have you been based at Liverpool Waters? Why did you decide to move here?
The business was originally located in Southport but as our reputation, client base and staff numbers grew we needed bigger, more prestigious and more accessible premises for our clients. So, in 2014 we relocated to our current home, right on the waterfront at No. 8 Princes Parade, Princes Dock.  
What is your favourite thing about being based at Liverpool Waters?
There are so many good features, but the central location is a key thing for us. It offers easy accessibility for both staff and clients, and there's an abundance of car parking and hotel accommodation all within a short walk. Of course, you never tire of the views over the river and of the iconic Royal Liver Building. 
What is your favourite thing about being based in Liverpool?
It's our home city, which is something that we are very proud of.  However, putting the emotional stuff to one side, it is also a city full of very talented, creative, ambitious and engaging people. Add to that its great transportation links (road, rail and air) and you have a winning combination.
Do you work with any other businesses based at Liverpool Waters?
At the moment our client base is largely outside of the city, but we do use a number of local businesses to support our company; lawyers, accountants, etc. 
Do you have any other offices? If so, how many?
Our head office is in Liverpool, but we also have a software and analytics office in Iasi, Romania.  Being in separate countries means that we have to work hard to build an integrated team. In addition to daily video conferencing, we also regularly have people travelling back and forth between the sites. Each year we get the whole company together for a week of 'team building', which, as well as providing useful business update sessions, also involves a lot of events, games and perhaps inevitably the odd drink!
What is your aim for the future?
Our overall aim is to firmly establish ourselves as the UK's leading provider of white label price comparison services, helping customers save whilst finding insurance products that fit their specific needs. At the end of 2016 Vast Visibility benefited from private equity investment and this has helped us to grow further as a company, expanding our products and services as well as resources. As a result, we have seen our client base and revenue grow and I'm pleased to say that we have a very healthy pipeline of prospective clients, which will see that growth continue over the coming years. 
Do you have any plans to expand your head count at Liverpool Waters?
As we continue to grow, we will continue to recruit and where better to do that than here at Liverpool Waters? Last year saw us virtually double our office space within No. 8 Princes Parade to facilitate this future growth and that has even afforded us enough space for a rowing machine, dartboard and Foosball table… it can't all be about work!