Peel L&P commits to United Nations Global sustainability Goals
14 Aug 2019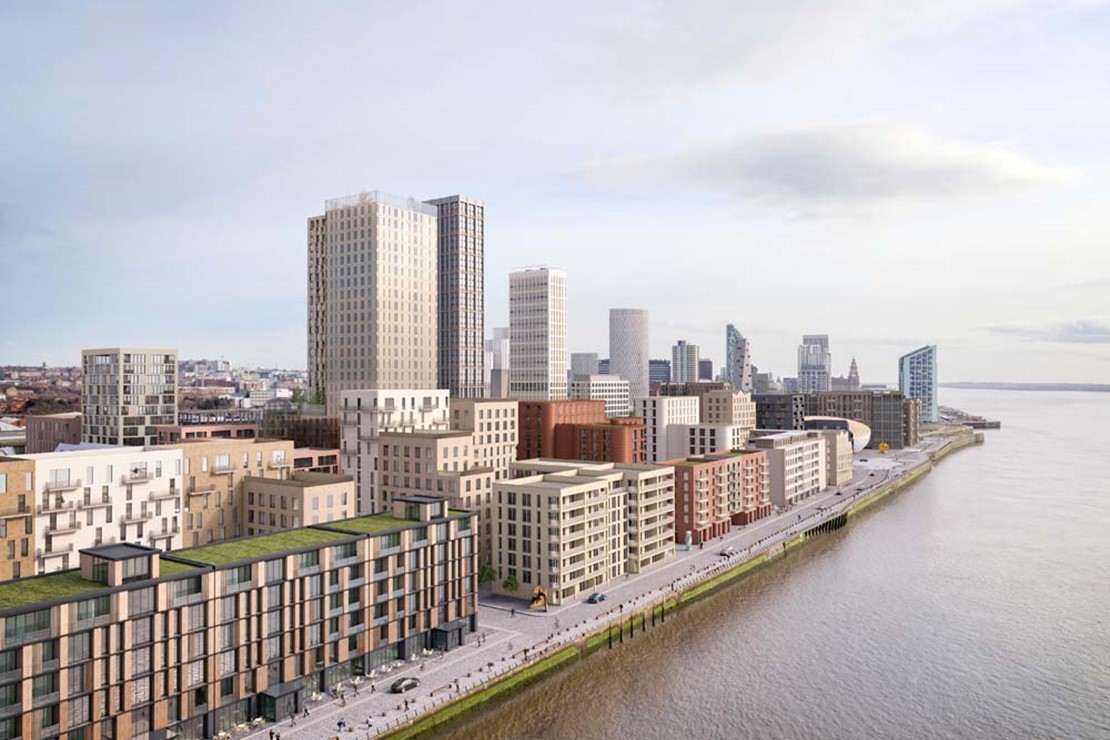 Regeneration business Peel L&P has pledged to support new global sustainability goals, joining industry leaders and innovators from around the world in helping to create a fair and sustainable planet by 2030.
As part of these goals, Peel L&P has set itself targets over the next five years some of which include reducing its energy consumption by 15%, helping 200 people into work through apprenticeships, zero waste to landfill and creating 150 acres of public space.
The company also aims to improve energy efficiency ratings in its commercial buildings, provide public access to free drinking water at its new developments and support biodiversity in new residential communities.
Launched this week, Peel L&P's first sustainability plan commits to the 17 United Nations Sustainable Development Goals (UN SDGs), international goals which aim to make radical changes to how we operate in our day-to-day-lives for the benefit of our communities and the environment.
Peel L&P's focus for the next five years will be on four goals (UN SDGs) which are most relevant to its business and therefore the most impactful. These include:
'Decent Work and Economic Growth'

 

to create new training, employment and local business opportunities through regeneration activities (UN SDG No.8)
'Sustainable Cities and Communities'

 

to support the development of sustainable low-carbon communities, transport, energy and infrastructure. (UN SDG No.11)
'Responsible Consumption and Production'

 

to continually improve the sustainability of its assets (UN SDG No.12)
'Life on Land'

 

to help communities connect with nature (UN SDG No.15)
Peel L&P is already achieving an annual 3% reduction in carbon emissions across its 12m sq ft property portfolio by implementing the internationally recognised ISO 50001 energy management standard.
The company has invested £9m in transforming The Vic – a 115,000 sq ft waterfront office location at MediaCityUK in Salford which is set to save almost 600 tonnes of CO2 per year.
The building boasts £1.1m worth of state-of the-art energy saving equipment including a combined heat and power system capable of generating 16,000kWh of electricity per year, new LED lighting and a 1000kW modular condensing boiler.
In other areas, 82% of food and drink businesses at Peel L&P's MediaCityUK in Salford, have ditched single-use plastics like straws, topping a Greater Manchester plastic-free league table.
In 2018, Peel L&P installed its first green roof at the KidsAllowed nursery in TraffordCity – Peel L&P's most sustainable building to date.
A partnership with the University of Salford is helping to support students on work placements and links with The City of Liverpool College are creating local apprenticeship opportunities at the developer's 30-year Liverpool Waters project.
Across the Mersey, Peel L&P will invest in new cycleways and pedestrian links at its Wirral Waters development and will plant more trees to add to the 1,500 new trees already planted, working with the Government and other partners.
Jo Holden, Peel L&P's Sustainability Manager said:
We recognise our responsibility as a leader in regeneration projects and we're embedding sustainability across all areas of our business to deliver benefits to communities and the environment in everything we do.
Our five-year plan will help us to meet the needs of our business and stakeholders whilst keeping ahead of key trends to ensure we future-proof activities and over time, set an example and a legacy for generations to come.

Peel L&P's five-year sustainability strategy also includes seven principles for partners to follow.
Peel L&P has also just received a three-star accreditation from Support the Goals, recognition of the steps it has taken to communicate its commitment to the UN SDGs.
Hear more about our plans and all of our sustainability targets at https://peellandp.co.uk/responsibility You can also download full and summary versions of the strategy.